Næzén's library, Giisa and the freedom suite
A space to work, meet & party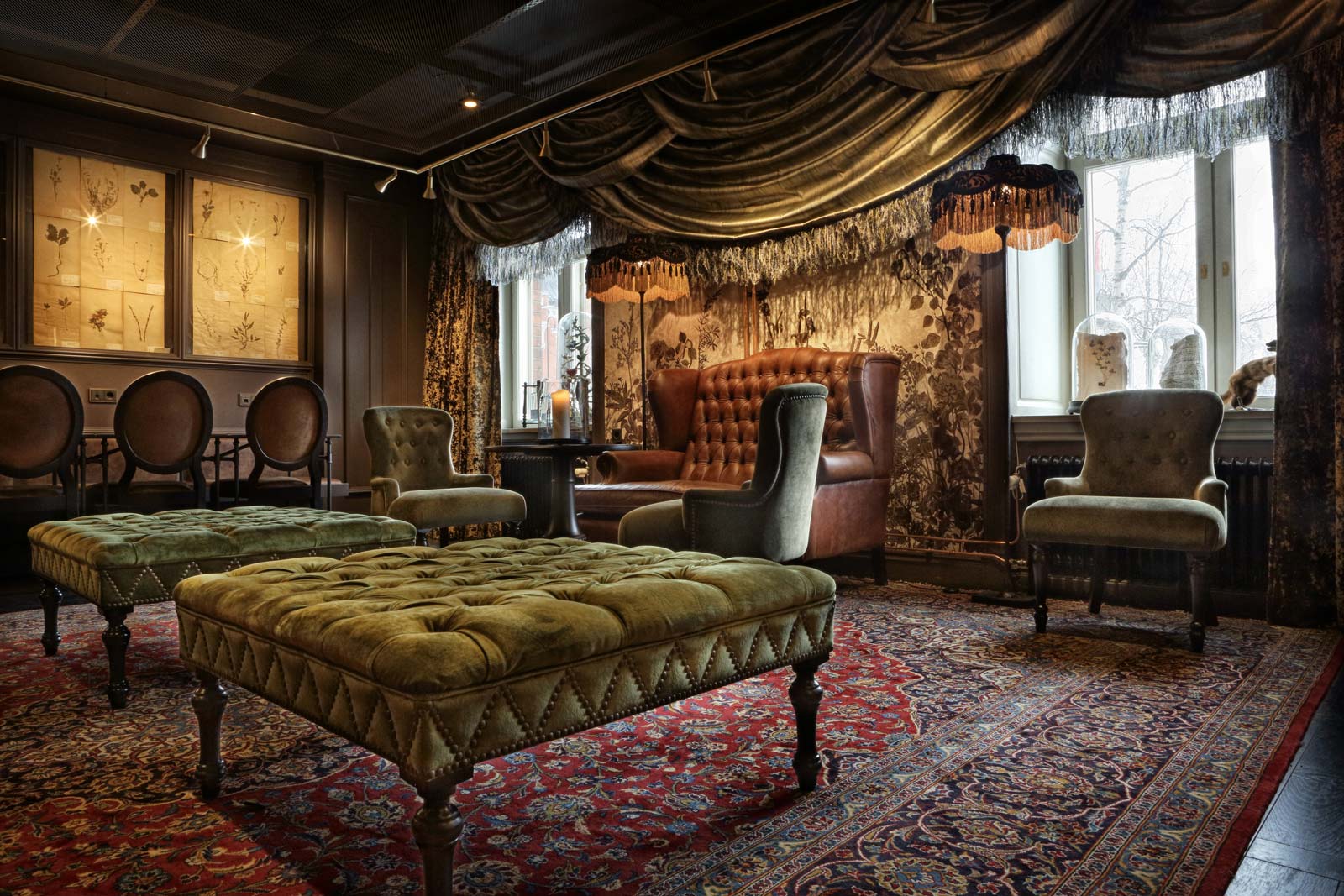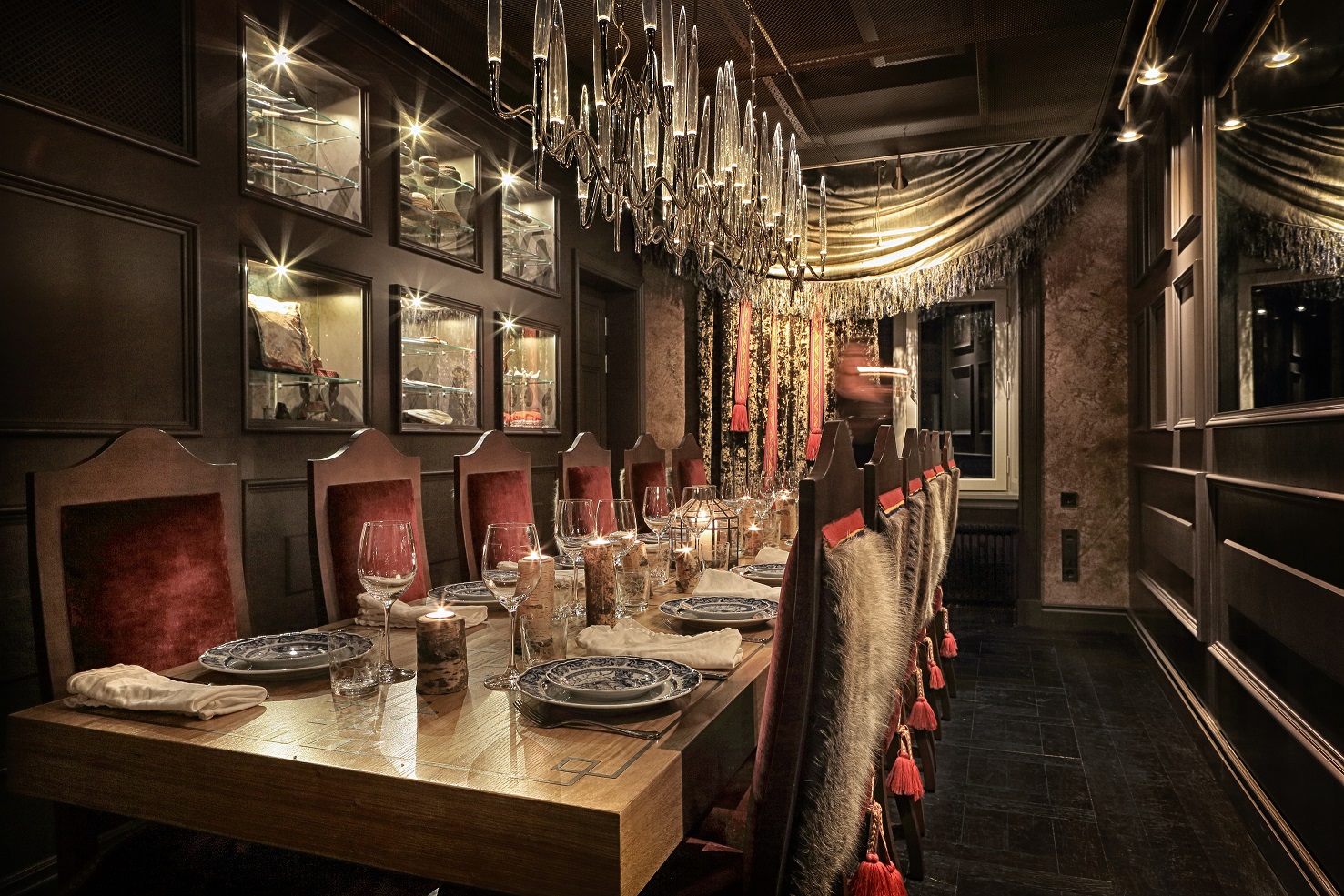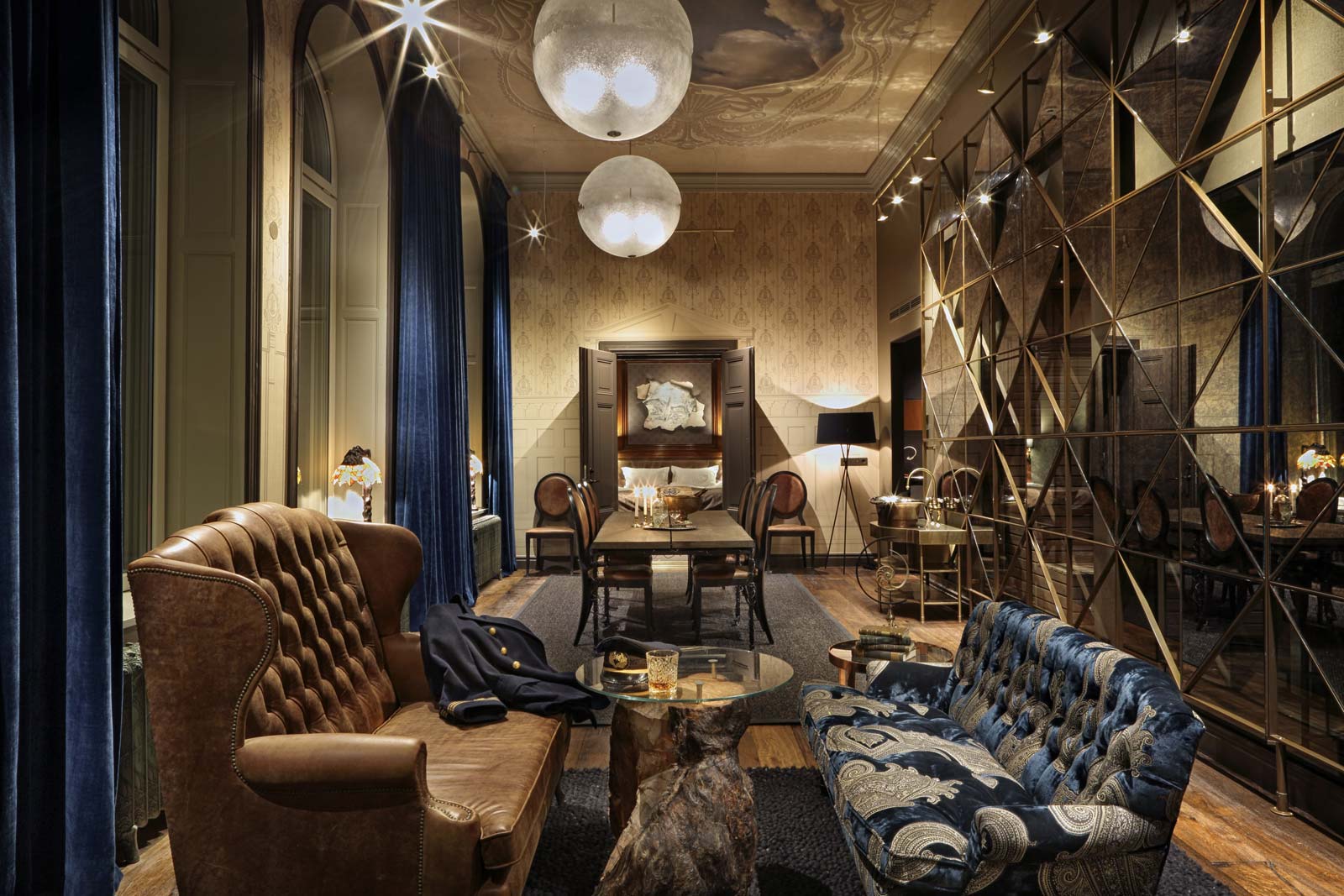 Whether you're planning a small exclusive event or a major banquet Stora Hotellet and its sibling event and meeting space P5 can accommodate your needs, simple as well as extraordinary all under one roof.
At Stora Hotellet, we offer upscale rooms & experiences for smaller intimate gathering in Næzéns library, Giisa and the Freedom suite.
Whether business, executive or management meetings, birthday parties and anniversaries – just get in touch and let us know how we may best serve your needs.
Our rooms
Næzéns library and Giisa are connected to each other and can be combined or rented separately. The library is 36 sqm, ideal for mingle and relaxed seating up to 20 guests. Giisa is 18 sqm, accommodates 12 seated guests – perfect for management meetings and / or as a Chambre Separée for exclusive culinary experiences.
The Freedom suite on the 2nd floor overlooking City Hall Park and the Ume River was formerly the hotel's historic ballroom. The Freedom suite is 89 sqm and houses a private bedroom and connecting living room with a generous dining table and a lounge area. The living room area can be rented separately on request.
Curio Naezéns library and Giisa
Næzéns library were inspired by Daniel Erik Næzén who was a district doctor and lived in Umeå from 1782 to 1808. He was a versatile intellectual, a member of the Royal Swedish Academy of Sciences and the Royal Swedish Academy of Music. Næzén founded Umeå's first library and was a student of botany, entomology, mineralogy, meteorology and much more. He examined the spa that was on the site before Stora Hotellet in Umea was built and he used the spa waters in his treatments. The carefully furnished library is the larger of the two rooms with a conference table and cosy lounge area with sofas and armchairs. There is a fireplace and a series of features linked to Næzén's world of science and art. The library is always available for the hotel's guests when no reservation is made.
Giisa – the Sami treasure room. From the library you enter Giisa through a Maplewood door. Giisa is the name for a Sami coffin where you store silver, coins and other precious objects, and the room is decorated with a unique collection of Sami handicraft.
Our Giisa is a tribute of Sami culture and our Sami heritage. There is yet another link to Daniel Erik Næzén here, as a district doctor he had responsibility for people within an area of 2,400 square miles, which at that time was 2/5 of all Sweden. For Næzén it meant many long and sometimes adventurous trips inland where he could indulge his interest in Sami culture and customs.