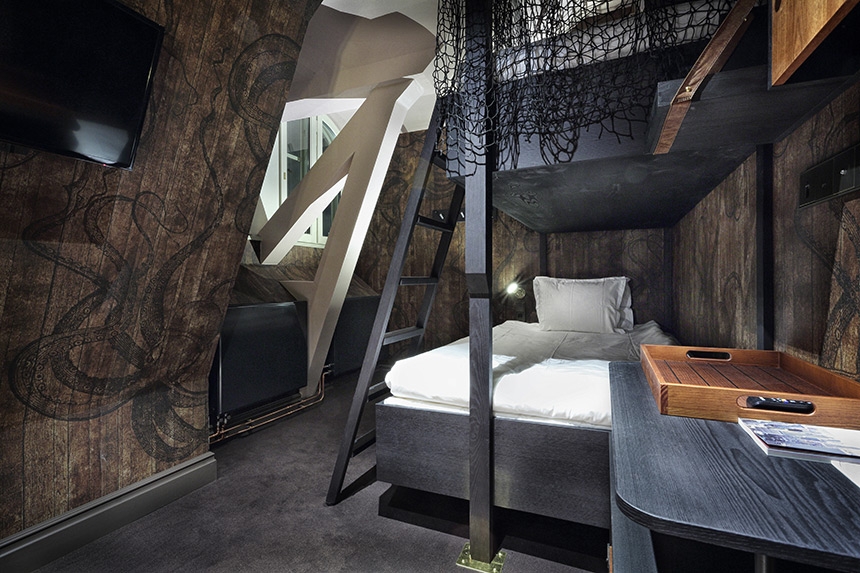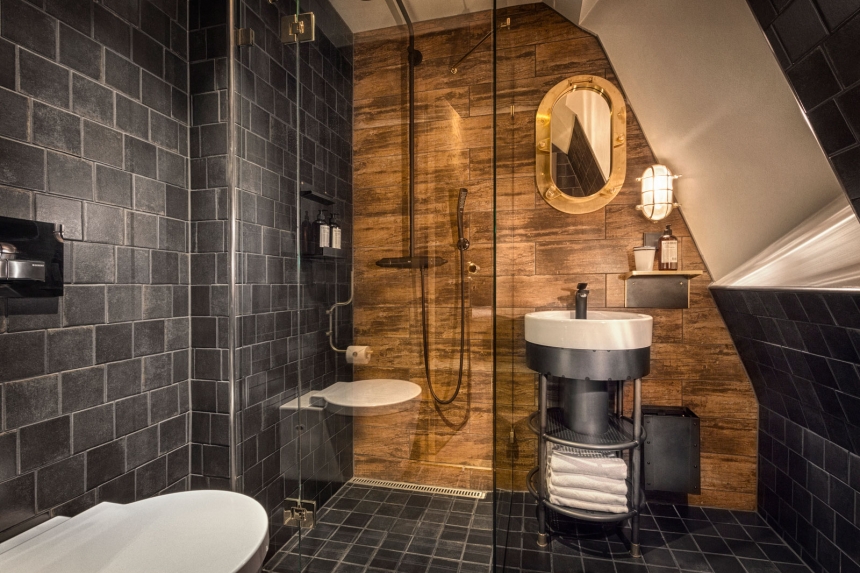 On a ship with a crew of 13 the power of darkness is ever present. A whistle onboard can drive wind and sea into a violent rage…
13 m2
140 cm Queen Size bed or 120+90 cm or 90+90 cm bunkbed
Bathroom with shower
TV
Safe
Free WiFi
Seafarers leave some common sense behind when they go to sea, and then bring superstition back on land with them. Our really compact rooms at Stora Hotellet in Umea are inspired by superstition as much as by the small but smart seaman's cabin. Everything you need in a small space, just like onboard ship.
The superstition rooms have three varieties of bed: a 140 cm Queen Size bed or 120 cm lower bunk and 90 cm upper bunk, or 90 + 90 cm bunkbed. The rooms have TV and bathroom with shower. Many of these rooms are in Stora Hotellet's attic with a sloping ceiling, and unusual angles.
Breakfast is included at Gotthards Krog, where you can also enjoy lunch, dinner or snacks at the bar. Our breakfast buffet is served in our continental indoor square. Serving is open all day and offers the opportunity to enjoy drinks, snacks, lunch and dinner. The restaurant Gotthards Krog is named after Stora Hotellet's first owner, Gotthard Zetterberg, and is ranked among Umeas best restaurants on TripAdvisor.